CITY OF BARCELONA
Barcelona is Spain's second largest metropolis and one of its major travel destinations; the city of Gaudi and Catalonia's capital; a cultural hub, a culinary heaven, and – almost certainly – the finest beach city in Europe.
Blessed with a privileged location between the vibrant shores of the Mediterranean Sea and the spectacular Collserola mountain range, the sprawling metropolis features 10 main districts, each of them with its own particular feel and priceless architectural wonders. The most rousing of all, Ciutat Vella (Old Town) is the beating heart of Barcelona. Equally charming, L'Eixample and Gracia balance the medieval allure of the historic center with their contemporary layout, wide avenues, and precious, awe-inspiring Modernista architecture.
Each district features a cluster of interesting neighborhoods, making Barcelona an incredibly varied, dynamic city with numerous faces and personalities. From the narrow winding streets and quintessential cafes of Barri Gotic to the trendy vibe of El Raval, and from the charismatic Barceloneta with its chiringuito-lined sandy beach to the cultural delights of Montjuic, the Catalan capital has it all.
Here, the architecture never ceases to evolve, the streets never stop buzzing, and the cultural scene gets brighter and brighter every day. The local gastronomy is a delicious fusion of internationally inspired dishes, Mediterranean flavors, and revolutionary Catalan techniques.
CONGRESS CENTER
CCIB Congress Center
Opened in 2004 for the Universal Forum of Cultures event, the Barcelona International Convention Centre (CCIB) has since become a leading European location for event organisation.
Enjoying a privileged location in modern, cosmopolitan Barcelona, the CCIB can be found within the city's new business and technology district, known as 22@.
The CCIB is made up of two architecturally stunning buildings that are linked together by an underground walkway. With a total floor area of around 100,000 sqm and a maximum capacity of 15,000 representatives, both buildings stand out in terms of their size and the great versatility that their spaces can offer.
The Convention Centre was built by the famous Spanish architect Jośe Luis Mateo and has been designed so as to allow light to play a central role within the space whilst minimising its visual impact on its environment.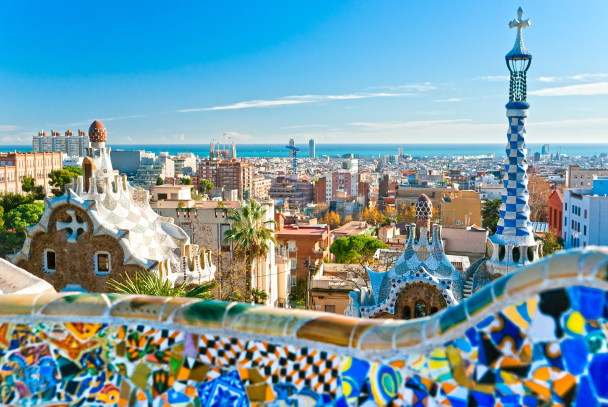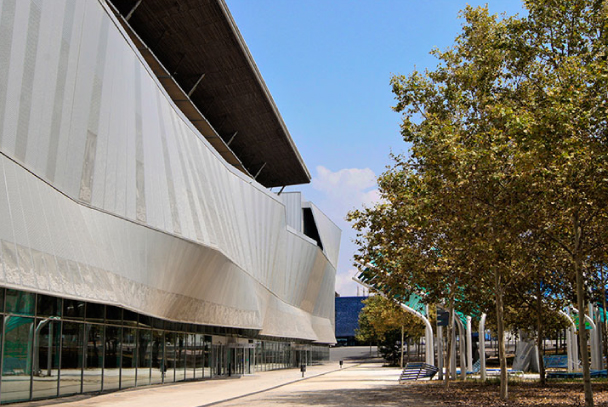 ADDRESS
CENTRE CONVENCIONS INTERNACIONAL BARCELONA (CCIB)
Plaça de Willy Brandt, 11-14
08019 Barcelona
Spain
How to reach the congress center?
The CCIB is located in the Barcelona neighbourhood of Sant Martí, in the Diagonal Mar area that was remodeled according to the new urban plan that was drawn up for the celebration of the Universal Forum of Cultures in 2004.

• 20 km to the airport

• 5 km to the Estació de França train station

• 6 km to the city centre